Camera | Edit | Sound Kit
There are so many cameras out there these days vying for everybody's attention it is hard to make sense of what camera is best suited to the needs of your production. There are new cameras being released in what seems every week with new technology and tricks – some great, some not. We have purchased every one of our camera kit's after a great amount of research and testing.
The current camera kit that we now own gives us (and ultimately, you) the option of filming with the best camera that suits YOUR production.
Whether it's a broadcast news and documentary 'run & gun' style situation where split second timing and being quick with the camera can mean getting that important shot in the bag, or if you are after a more slick, stylised and cinematic looking piece then we have it covered with a 35mm Full HD (and UHD 4k) digital cinema camera.
If you need a broadcast spec camera that is accepted by all the major broadcasters as a main camera, a super 35mm cinematic look camera in HD or ULTRA HD (4K), super slow motion, time-lapse, DSLR, Steadi-cam, Action Point Of View GoPro HD camera, professional sound microphones, lighting equipment for great looking interviews or a fast portable HD editing platform running the latest editing programs then we have it covered.
Although these are great up-to-date pieces of filming and TV equipment, they are lifeless without a good operator, We are a chosen bunch of dedicated, experienced and passionate people who bring a strong track record in broadcast television, promotional film-making, corporate communications and web video production to provide a well rounded service.
Camera & Lens
NEW! Sony PMW-200 Full HD XDCAM
Brand new camera released in 2012,
An ideal choice for broadcast quality acquisition
It can record in a variety of formats to suit your needs including:
4.2.2 Full HD XDCAM 50Mbps (broadcast quality format approved by major broadcasters such as the BBC)
35mbps Full HD (same format as Sony EX1/EX3)
DVCAM Standard Definition
NTSC OR PAL Interlaced or Progressive Full HD
2 Sony FS700 35mm digital production cameras
Our most popular current camera which shoots crisp HD as well as 4k Ultra HD.
Raises the bar with camera technology comprising of a beautifully crisp 35mm sensor giving that beautiful 'cinematic' look to your production.
Capable of super slow motion in FULL HD at up to 240fps which can give your production that extra edge in capturing your audiences attention.
PAL & NTSC switchable.
Sony A77 DSLR HD Video camera
This little gem is a great camera in it's own right, rising out of the 'DSLR revolution' packing a full HD APS-C (very similar to super 35mm) sized sensor for beautiful looking shallow depth of field.
It is a great B-cam when used for a second angle during interviews or when you need a small inconspicuous looking camera in public places.
I recently used this camera to shoot the documentary 'side tracked' – cycling from London to the Pyramids. It was nice and lightweight and the images from the camera looked very good.
Below is a video shot with this camera (please note that youtube compresses quite heavily and this video had been reduced from Full HD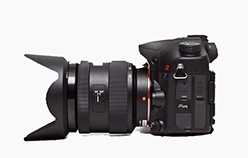 I prefer to use this camera over the more popular Canon DSLR's for a couple of reasons including it's swivel screen which enables me to see what i'm shooting whilst at awkward angles, it shoots 1080p Full HD in 25fps and 50fps and I can use the same fast lenses on this camera as I use with the FS700.
GoPro 4 black (4k, UHD) Action camera
Point of view camera for getting in amongst the action with 4k, 2.7k 50p or full HD slow Motion.

Comes with LCD viewfinder and an extra battery pack for longer recording times

Waterproof and wearable
Mounts available: Head mount, body harness, helmet P.O.V, tripod mount, roll bar mount, suction cup mount.
Lens'
Rokinon 35mm T1.5 Cine Prime lens
Rokinon 50mm T1.5 Cine Prime lens
Tokina 11-16mm f2.8 fast wide angle lens with Polariser
Sony 16-50mm f2.8 wide & portrait lens
Canon 24-105 f4 (17-75 f2.8 when coupled with speedbooster)
Sony FS700 16-200mm kit lens
Tamron f4-5.6 70-300mm telephoto lens
Lens Adaptors:
Sony Lea-2 Adaptor
Metabones 'Speed Booster' Full Frame to Super 35mm Adaptor
Metabones Canon to E-mount Smart adaptor ll
Recording Options – Sony FS700
Convergent Design Nanoflash recorder.
Online – Internal camera codec is a great option for online films
Broadcast – 50 / 80 / 100 / 220 Mbps Broadcast quality codec
We can supply footage in AVCHD, MXF or MPEG2 (Sony XDCAM 4.2.2).
More Information'
Your Footage can be recorded to the format most suited to your edit platform (Final Cut / Avid / Adobe) and your contents destination (online / broadcast).
For online web films the cameras internal recording is perfect with moderate file sizes with great quality (AVCHD Full HD)
For broadcast distribution a more robust codec is needed to meet international broadcast standards – this can be achieved by adding an external recorder to the back of the camera. This recorder can encode at very high bit rates for heavy colour correction, green screen, SFX work etc.
Audio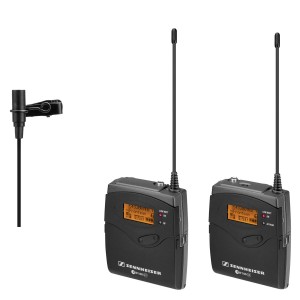 3 x Sennheiser G3 wireless radio mics with lapel mic clip.
2 x Rode NTG-2 broadcast quality handheld mic with dead cat wind blocker
Sennheiser wireless handheld omni reporter mic (SKM 100-865 G3)
2 x Rode 'pistol grip' for holding the hand mic as well as making the handheld mic wireless with the use of the Sennheiser G3 transmitter.
On camera professional shotgun microphone with up to 15m XLR cable.
Rode Video mic pro DSLR Stereo mic with extension cable and dead cat wind blocker.
A range of cables, adaptors, sound deck line adaptor cable for wireless mics.
Voiceover Booth

Record your voiceover in our small crystal clear sound dead voiceover room
Perfect for pickups / single person voiceovers / narration.
Rate's from only $60 per hour including sound recordist.
Tripod & Support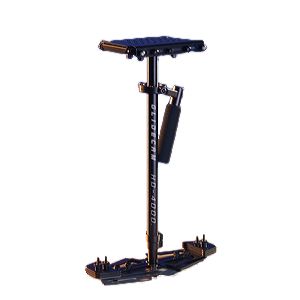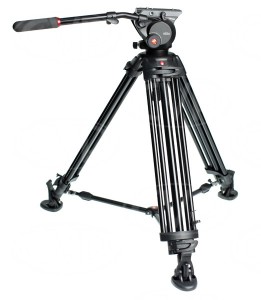 Manfrotto professional HD504 fluid head video tripod
2 x 40″ Camera Slider (Dolly)
Glidecam HD4000 Stabiliser system with quick release plate –

click here

for more info
Glidecam x10 Arm and Vest support for using the FS700 with Glidecam
Shoulder mount rig for the FS700 – on board audio receiver, battery mount, Alphatron retina


display EFV and 15 inch front & back rails
Benro ultralight carbon fibre tripod with Gitzo fluid head
Editing & Data Management
2 x Mac pro workstations with dual monitors running the last Adobe Creative Cloud 2014 software
Portable fast late 2013 model 15″ MacBook pro laptop (16GB RAM) running the latest post production software
Final Cut Pro
Adobe Creative Suite 2014 (After effects, Premiere, Photoshop etc)
Codec conversion software for web uploading / DVD creation / Broadcast standard output
Date wrangling software – XD-CAM transfer / XDCAM Browser / 5DtoRGB / Clipwrap etc.
3 x 1TB portable on-set USB data drives

2 x 3TB high speed Firewire drives
Second calibrated editing monitor
'Magic mouse' cordless mouse.
Lighting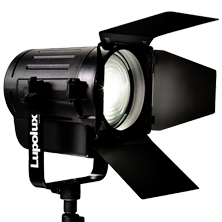 3 x 650w Fresnal LEDs (Lupolux) – Dimmable lights with flood and spot
1 x z96 light on camera LED
Range of gels and diffusion
Reflector & Diffusion board
Accessories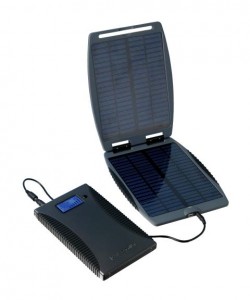 Portable 24v battery charger (can power camera batteries, mobile phones, laptops etc in remote areas)
Portable solar panel for charging the portable battery charger. (great for emergency power in remote areas)
Range of lens filters and Hoya polarisers for most lenses.
Head-torches & Fluro vest
Camera Packages
As you can imagine, different equipment is used on different productions. We can tailor make a kit list to suit your production. Below is a list of the equipment which comes as standard with our day rate.
Standard Kit:
Camera + Lens (wide, portrait, telephoto & prime lens') + Adaptors
Tripod
Lighting Kit – 650w LED Fresnel x 3 +LED Camera light
Reflector / Diffusion board
1 x Sennheiser G3 Radio lapel mic
Shotgun handheld microphone available wireless or with 10m XLR cable